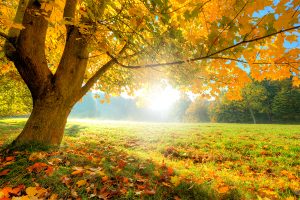 In preparing for Thanksgiving with my fabulous family and friends, each step in preparation reminds me to be grateful.
As I place the tablecloth on the table, I thank God for the opportunity to share a day of thankfulness with the people who mean the world to me.
As I place each plate on the table, I imagine the richness of flavors that will come together to create a fabulous meal and am thankful for the richness of my life experiences that have come together to create my personal journey.
With each knife I place, I thank the wisdom I have gained that helps me cut through the noise and static in my life to allow me to focus on what is really important, my family and friends (that's you!)
With each spoon I place, I thank God for his abundance of blessings that he has shared and is ready to share…if we just ask for them.
With each fork I place, I thank the challenges that I have overcome for the lessons I learned from them.
With each napkin I place, I thank the healing wishes, love and prayers that I have received that help remove the pain and wipe my frown away to return a smile to my face.
With each glass I place, I thank the richness of drink that allows us to toast each other and celebrate our love and friendship.
And as I place the candles on the table, I thank the light they provide…and the illumination of gratitude for all we have achieved and shared during the year.
This year has been a year of continued healing for Mike and me and our family, but our spirits continue to soar from the never-ending love and support that we receive from all of you.
As I review this year, I am thankful for my business and my wonderful team at Pay Your Family First. I am touched by the richness of response I have received from Think and Grow Rich for Women. I wrote it to be a celebration of women…and it is working….women are truly celebrating themselves as they read it and share it with each other.
And just last week, I was in Washington DC and found great support from the House of Representatives Education Committee for a bill I am helping Representative Matt Salmon submit in January that will require financial education for anyone receiving federally backed student loans. This will truly be the highlight of my career….22 years of driving and shouting from the mountaintops the importance of financial literacy.
So all this thankfulness brings me back to the true spirit of Thanksgiving… my gratitude to each of you. My life and my spirit is full of gratefulness…for I would not be who I am today if not for all the successes, setbacks, and all the joys and tragedies I have experienced.
As I place the beautifully browned turkey and all its trimmings on the table, I thank you for the richness you have provided to my life, and pray for rich blessings of an abundance of love and success for you and your family!
With a loving and grateful heart,
Sharon Lechter