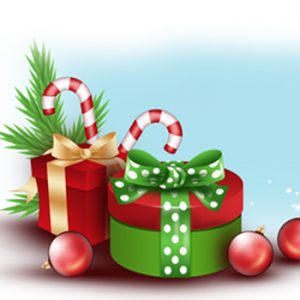 When you hear "Tis the Season," what comes to mind? "To be Jolly," is often the answer…and "jolly" is a state of mind or attitude. Too many times we get caught up in the chaos of the season, stressing out over choosing the right gifts for our loved ones…and then even more stressed out over how we are going to pay for them in January when the bills come in. And about those gifts…just the effort of choosing them and purchasing them can add even more stress and chaos as we are faced with crowded stores, traffic jams and undelivered packages. Whew! And we say "Tis the Season to be Jolly?"
Is this how you experience your holiday season?
S – shopping
E – expensive gifts
A – angry drivers
S – spending
O – obnoxious shoppers
N – Never-ending lines
Not too much to be jolly about there!
So at this time of year I remind myself to practice the Law of Attraction and focus my attitude on what else this season provides us. We have time to reflect on the past year, with all its success…and learning opportunities. And then look forward to 2015 and designing the future we want… filled with opportunity and fulfillment. And during this season, we can create lasting memories from the time we share with our family and friends and the donations we make to the causes that touch our hearts.
So try focusing your attitude about the season this way:
S – spirit
E – experiences
A – altruism
S – sharing
O – opportunity
N – Never-ending memories
You will find a lot to be jolly about when you frame the Season with these thoughts in mind.
In support of a successful start to your New Year and prosperous financial decisions throughout 2015, I am giving to you my Save Wisely, Spend Happily book. Get it for free here.
May your holiday season be filled with love, laughter and life-time memories!
Sharon Lechter