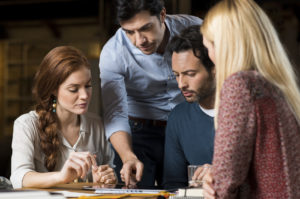 Many business owners often ask me if it is worth hiring a public relations advisor or if this is something you do only when you are in crisis control. But a public relations advisor handles more than just crisis management. They can provide numerous advantages that are often overlooked.
Here are some of the benefits of working with a public relations advisor.
A Competitive Edge

If you are in a competitive field, a public relations advisor can be instrumental in developing your brand and differentiating you from your competitors. Many public relations advisors are experts at crafting compelling stories and delivering effective messages for your target audience.
A Trusted Resource
A public relations advisor can also help you identify marketing opportunities you might otherwise miss, while cautioning you about implementing ineffective ideas. They are also experts at identifying when something is newsworthy and can provide strategic insights on how to create opportunities from current trends.
Tap Valuable Networks
Is your contact list populated with reporters and major newsmakers? Probably not. But a good public relations advisor will have a comprehensive list of media contacts and a solid working relationship with them. This can be advantageous in getting you the right media attention, especially when managing a difficult public relations situation.
Establish Your Credibility
A public relations advisor can also ensure a certain level of professionalism when it comes to marketing and communications. This enhances your reputation and lowers the risk of mismanaging your brand and making any damaging mistakes.
Focus Your Time
Small business owners do not typically have a lot of time to spare. By outsourcing your public relations, you will be able to focus on other areas of your business you want to grow.
The Bottom Line
The right public relations advisor will elevate your brand and establish you as a leading player in your field. They will also leverage their media contacts for heightened visibility. If your budget allows, hiring a public relations advisor is a win-win strategy that will give you a competitive edge.