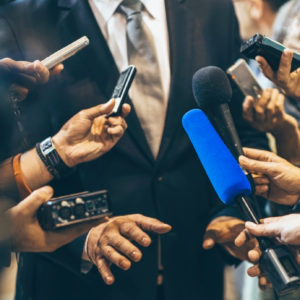 Every savvy entrepreneur knows that when it comes to business, perception is reality. And in today's ever-evolving media, business owners are in a unique position to take control of their image with effective public relations tools and techniques. Public relations strategies are invaluable in heightening your brand and establishing you as a leader in your field.
Here are some effective public relations tools and techniques:
Use Free, High-impact Tools
One of the best things about social media—apart from its massive reach—is it's free. Small businesses can use social platforms to cultivate customers, build online communities, reach out to media outlets, field inquiries and publish content—all without a fee. A dynamic social presence will help you gain a wide audience that is engaged.
Ditch Outdated Techniques
When small business owners have good news to spread, their first instinct is often to send a press release and hope for the best. But this isn't a very effective approach. The truth is that reporters are inundated with press releases. Chances are that your press release will be "scanned and canned" or never seen at all.
Instead, reach out to reporters directly by emailing them a short pitch about your latest news. Keep your pitch to a few sentences. You can still attach the press release for more detailed information, but a direct, personal appeal will have better results.
Cultivate the Media
Journalists and businesses have a symbiotic relationship: you need coverage, they need content. This relationship works best if you cultivate it. Find reporters in your area who cover your niche and develop a rapport with them. This will go a long way in getting the media you need, when you need it.
Make it Newsworthy
Nothing will sour a reporter faster than a hard sell on a soft story. Before you reach out to a reporter, take an objective look at your story and make sure it is relevant. If you do, your contact will value you even you more and consider your requests.
The Takeaway
You don't have to spend a fortune to reap the benefits of smart public relations. Follow these public relations tools and techniques and you will get your message out effectively with minimal cost. This way, you will be proactively establishing your brand and your corner on the market.
If you would like to learn more about public relations or develop a public relations strategy, consider embarking on a personalized mentorship program.