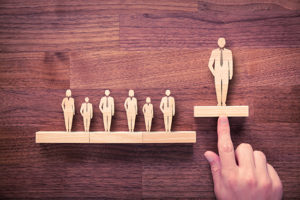 According to Pew Research Center, 69% of Americans are using some sort of social media platform as of the start of 2017. Over the past decade, the staggering growth in social media and its potential as a marketing platform for businesses has astounded me.
Because of the opportunity and potential pitfalls, it is important to have a sound strategy for using social media. If you are going to leverage social media to expand your business audience and grow your success, you must be able to stand out. Here are some proven strategies to help you do so.
Be Social
People are on social media to be social, and one of the best ways to make your business stand out is to engage in the conversation. Not just throw information at people. This is what the marketing industry calls "engagement." Engagement must be natural and conversation-like, not forced, with a human-like content. Some quick tactics that can help your business seem more social include:
Have a clear understanding of your audience and what they enjoy.
Use emojis and Facebook reactions to give your posts and interactions a more human appearance.
Ask for a response, and then engage with those who respond.
Utilize humor whenever it's appropriate.
Showcase your business culture and the people behind your business.
Remember, social media is all about building relationships. Companies that can build relationships effectively will stand out.
Utilize Visual Content in Your Social Media
In my experiences working with and mentoring people, I've found that a picture really is more effective than words alone. Studies have found that visual presentation is over 40% more effective at persuading audiences than text alone. Jeff Bullas, a digital marketing expert, indicates articles with images get 94% more total views than those without. When posting on your social media platforms, utilize images, video or other visual content whenever possible. And make sure the content is in line with your brand.
When investing in visual content, don't neglect video. Facebook's Live feature, for example, lets you live stream video directly to your audience, and you can use video for product tutorials, event streaming or product reveals. According to the American Marketing Association, video is about to "explode," so now is the time to get in on it.
Serve Your Audience
We all know you're on social media to increase your bottom line, but have you thought about why your audience is there? Your audience is on social media to be entertained or educated. If you can serve your audience with either of these, you will stand out. Provide "how to" posts, be entertaining or meet a need that your audience has through your social media pages. Serve others, and people will naturally be drawn to your pages.
Becoming a business that stands out on social media doesn't happen overnight. It takes time to build your brand and your following, but with these tips you will be better positioned to do so. To learn more about how to become a business that stands out on social media, contact me today.