Breakthrough Marketing for Breakout Sales
You're one click away from success. Don't miss your opportunity to get a personal, behind-the-scenes look at the tools and strategies used by today's most successful digital experts. Hurry and register now before this exclusive event is sold out. Join Sharon Lechter and Lisa Copeland and they present this digital insider event.

Sharon has been featured on:

Breakthrough Marketing for Breakout Sales
Join Sharon Lechter, Lisa Copeland and their team of experts directly from Google and Facebook for strategies on improving your business visibility online. Stay ahead of your competition with cutting-edge marketing techniques that will drive sales and expand your customer base. Learn about the importance of Google My Business, Google Local Guides and reviews. Discover insights on how to leverage Facebook for your business and your personal brand. Register now and be one click away from success.
How does your website comply with important aspects of Google's algorithm?
Receive tools and recommendations to help remedy key issues for website
Sharon and Lisa's featured experts will cover:
5 Game Changing Digital Marketing Moves for 2017
Crushing It in Sales- 4 Steps to Fearless Selling
Authority Marketing Musts – Creating Your Celebrity
Leveraging Facebook- Creating engagement and visibility
The greatest business owners know that sales and marketing are drivers to success. Constantly changing rules in digital as well as fear and uncertainty still influence marketing and sales results for even savvy entrepreneurs.  What's in it for you?
Are you looking to:
Learn and benefit from marketing strategies that create ROI
Improve your qualified lead generation through better targeting
Win the sales game through techniques that will increase your close rate
Get specific, customized feedback on your business website SEO
Robyn Johnson
Best of the Nest
Erik Swanson
Speaker, Bestselling Author, Founder, Habitude International
Lisa Lieberman-Wang
Fine to Fab
David Corbin
Speaker, Business Advisor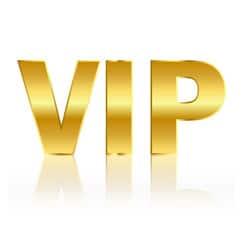 Claim your VIP seat for Breakthrough Marketing for Breakout Sales. This event will sell out. Get to the head of the class with VIP enrollment!

Breakthrough Marketing for Breakout Sales
Get actionable steps to break through old patterns and marketing strategies to make 2018 your breakout year in sales!
October 28, 2017
Austin, TX