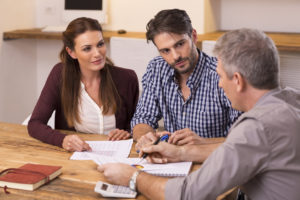 We live in a world of intense competition for people's time, attention and money. It is no wonder business owners are stressed and confused. "I'm looking for ideas to help my business. Sharon, can you help me?" This is one of the most oft-asked questions I get from my clients who are looking to grow their business and gain a competitive edge. Here are a few things I've learned over the years that I think will help.
Changing Times

Many of my clients report that one of their biggest challenges is customer retention. In the past, business owners relied on customers who lived in the same area. These businesses were often the only ones offering a service or product in their region, making it easy for them to dominate the marketplace.
Today, businesses face stiff competition from all corners of the world. Thanks to the Internet, valued repeat customers are being lured to shop elsewhere. For instance, Amazon attracts customers by giving them more options and incentives such as same-day delivery. A new wave of entrepreneurs has also flooded the marketplace thanks to sites such as Etsy, Twitter and Pinterest. So in order to excel and compete in business these days, you need to adapt to this ever-changing marketplace.
Retaining Long-Time Customers

How can business owners who rely on a storefront visibility compete with online merchants? Some researchers suggest that business owners can reap considerable benefits by re-engaging lapsed customers. That's because these clients have already shown interest in your business and services. So don't miss the opportunity to capitalize on the data you have on them based on their previous purchases! This is a winning formula to reclaim former customers.
Here are three more ideas to lure customers back:
Identify why customers left.

If you don't know why these customers left, you are going to have difficulty buying into what you are selling. Did they find another store with cheaper prices or a better selection? Is your customer service at fault? Did your competitor entice them with a specific promotion? I encourage you to ask lapsed customers for their feedback which will be critical in improving your business.

Develop a strategy.

Consider developing a formal strategy you can use to re-engage lapsed customers. Implement a well-thought-out plan that includes periodically touching base with your target audience. This will help foster a deeper relationship with your consumers and show that you care. When people feel your sincerity in fulfilling their needs, they will want to reward you with customer loyalty.

Take small steps

. It may take a while to win back customers that have started shopping elsewhere. I encourage you to think of this process like a courtship. You might start with sending them something small like a handwritten note. Then a few weeks later, give them a call about a new product you are offering. Consistent and friendly contact with your customers will help you rebuild your relationship and their buying dollars.
Although some customers will always be lured by cheaper prices or the thrill of the "new," I believe that many can be wooed back by re-establishing a good relationship. So when my clients want ideas to help bring back lapsed customers, I always encourage them to get back to the basics. Rediscover the love of your business and put your customer first by maintaining an authentic relationship. Their loyalty is what you will reap in return.