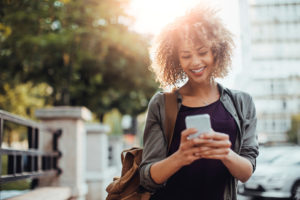 "How do I freshen up my marketing mix?" is a question I am asked on a regular basis. And there's good reason for this: A stale or outdated marketing approach leaves audiences cold, and will ultimately stifle your business growth and hurt your bottom line.
When my clients are trying to create a more dynamic marketing mix, I often encourage them to take a closer look at their mobile efforts. Why is mobile so important? In general, it is the first device people use when searching for something. This is where your audience is.
But finding your audience is only half the battle. You will also need to deliver compelling content and a user-friendly experience. And this is why the emergence of Accelerated Mobile Pages—commonly referred to as AMP—is so exciting for marketers.
Accelerated Mobile Pages 101
AMP is an open source project spearheaded by Google to produce faster mobile pages. AMPs are essentially slimmed down and streamlined HTML pages that are designed to load much faster.
AMP was initially created for news sites. The format strips away all the extras of a website, helping it load faster. The benefit of this approach is twofold: First, it allows readers to access content quicker, without having to worry about excessive lag and load time. According to Google, using AMP can improve loading speeds by 15 to 85%.
Second, AMP improves user experience without impacting the ad revenue generated by publishers. Google understands that slow load times hurt the user experience, which is why a one second delay results in a 7% reduction in conversions. Overall, AMP content can load up to four times faster and uses 10 times less data than traditional mobile pages.
Generates Higher Revenue & Consumer Engagement
AMP is also important to marketers because of the potential impact on ad revenue, audience engagement and search engine rankings. Readers love having access to information and pages faster. And happy users ultimately drive greater ad revenue, have higher engagement and share content a lot more.
The Next Level
If you are trying to make your marketing mix more impactful, it is important to stay on top of key new developments like AMP. By publishing content faster, you will improve user experience, increase ad revenue and potentially improve your position in search rankings.