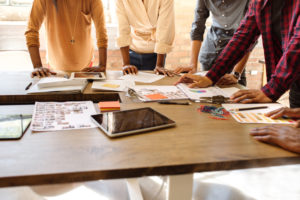 In business and in a life, a great reputation is invaluable and should be fiercely guarded. Who you are, what you stand for, and how you conduct your business speaks volumes. That's why every personal and professional decision you make will affect your brand reputation.
Here are a four key tips to build your brand reputation:
Develop a PR Plan
New or smaller businesses often wrestle with when to start investing in PR. Although the right answer depends on your specific circumstances, a robust PR program can help build your reputation. It will assist with media and community outreach, and offers a controlled forum for disseminating your message.
Engage in Thought Leadership
In every industry, being positioned as an expert will augment your credibility and reputation. One of the most effective ways to do this is by creating valuable thought leadership content. By writing and marketing well-researched, insightful papers and posts, you will establish yourself as an expert with a quality brand reputation.
Invest in Digital
An out-of-date website will leave potential customers with a poor impression. On the other hand, if you have a polished, modern site that incorporates video effectively (and a companion mobile app), your credibility and reputation will be instantly enhanced. Remember, appearances are important, and poor first impressions are difficult to overcome.
Expand your Social Reach
In today's world, customers expect you to be readily accessible and responsive to their needs. Businesses that invest in a vibrant social media presence have the ability to respond quickly and address any problems that occur. It also helps establish a personal relationship with customers.
But remember to use social media wisely and to always maintain a professional presence. Although this medium has the power to enhance your reputation, it can also damage your reputation if used poorly.
The Bottom Line

A good brand reputation is one of the most valuable assets a business can have. It is something you should not take for granted and spend effort in developing.
Contact me for more information about developing the best brand reputation for your business.