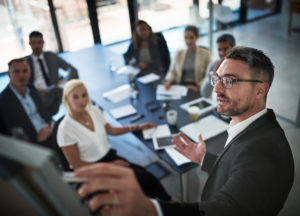 Every day, the rapid pace of technological progress continues to amaze me. Although it can sometimes be overwhelming to stay on top of all the latest technological trends, I value the incredible opportunities this presents to entrepreneurs and small business owners, especially when it comes to marketing. A successful Internet marketing strategy is one of the best ways to expand your business and remain viable in a competitive marketplace.
Here are four top trending Internet marketing strategies that will help grow your business and develop your customer base:
Content Marketing

One of the best ways to cultivate a loyal customer base is by making yourself exceptionally valuable—and great content marketing is a great way to achieve this. Content marketing is the creation of articles, white papers, books, blog posts and other forms of information that are produced and distributed in an effort to become known in the marketplace. This will also help you develop a database of email addresses, which in turn, has the potential to foster more conversions and signups.
This is mutually beneficial to you and your customers: You provide useful, actionable content in exchange for a larger, more loyal audience. Done well, this is one of the most effective strategies for driving engagement and creating lasting consumer relationships.
Social and Email Marketing

This approach can work in tandem with your content marketing efforts by providing platforms to distribute your material. You create compelling content, then use the far-reaching power of social media to get it to your audience.
Social media and email blasts can also be employed as standalone marketing strategies; email marketing has long been a tried-and-true and very low-cost method for building an audience, driving brand engagement and delivering more traffic to your site. A regular email newsletter is a great way to market your business and gain dedicated customers. Providing regular updates about your business and/or products via social media is also a great way to engage with customers and get them excited about your work.
Search Engine Optimization
Search engine optimization (SEO) is all about visibility. Essentially, you employ specific techniques to earn higher placement in search rankings, which then refers more traffic to your site. Studies have shown that top-ranked sites draw much more inbound traffic than those listed further down the page.
Although there is a role for SEO techniques, it is also important to remember that Google's criteria for search placement is constantly changing. We do know, however, that content and links pointing to your site from high-authority websites are two very critical factors, so it is important to keep producing high-value content for your audience. Many older SEO techniques, such as the heavy use of keywords, are no longer as effective.
Seek Niche Media
Every entrepreneur dreams of being favorably mentioned in Forbes or the Wall Street Journal. Unfortunately, these publications have an exceptionally high bar for newsworthiness. But this doesn't mean that the marketing impact of earned media attention is off limits. By pitching your story to niche media outlets, the industry press or specialist blogs, you can grow your audience organically.
The Bottom Line
In this new digital age, Internet marketing provides exciting opportunities for entrepreneurs and small businesses. Use these top four trending Internet marketing strategies to expand your business and achieve success.
To learn more about innovative marketing strategies, join me and other leading experts, including two from Google, at my "Breakthrough Marketing for Breakout Sales" digital marketing conference on April 14, 2017 in Scottsdale, Arizona.