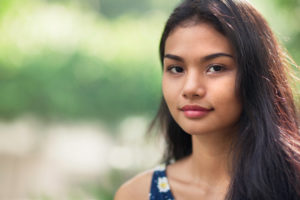 Remember when mom taught you to balance a checkbook? Unfortunately, not every child learns how to manage their personal finances at home. Or even at school. One recent study of young adults by The Organization for Economic Co-operation and Development showed that more than 60% of American teens don't know how to complete basic financial tasks such as budgeting and balancing accounts. Yet many of them – as much as 1 in 3 – already use credit cards. In instances where lessons are being taught, the information does not always reflect the changes in how people use money (like paying with phones or apps).
As a mentor and personal educator, I've worked hard to change those statistics. And I'm not alone. Raiseme.com recently introduced a scholarship program that awards up to $1,000 to selected students who complete a free financial literacy course through EverFi's online program. Students awarded the scholarship can use it to attend the University of Rochester's Oberlin College or the University of San Diego.
The financial literacy award is part of an $80,000 program that matches students with applicable micro-scholarships. Teens in grades 9-12 can apply for the funds depending on the award's individual requirements; for example, one scholarship looks at attendance while another caters to artistic types. It's an amazing opportunity for high school students to turn real-world knowledge into financial aid.
Raiseme's financial literacy award isn't the first of its kind, either. Several other national scholarship programs encourage high school and college students to expand their financial know-how.
Get Up! Get Active!
The Active Life Scholarship recognizes the importance of financial literacy at all ages, from college to graduate school to adult learners. For many students, the college years offer time to learn and explore newfound financial freedoms. It's also when young adults begin to have responsibilities such as paying rent or financing their education.
How to Apply: Applicants answer questions about spending, credit scores and emergency funds, in addition to writing a short response explaining why financial literacy is important. Scholarship recipients may use their $1,000 scholarship at any college or university. Deadline is June 30, 2017.
Paying It Forward
BankMobile's Annual Financial Empowerment Scholarship focuses on young mentors who are using their financial knowledge to help others; for example, by promoting financial literacy in underserved communities or teaching at a community program. The $1,500 award is for current undergraduate or graduate college students actively "blazing a trail and shaking things up in the world of financial empowerment."
How to Apply: Students submit a personal essay and transcripts via an online application. Only one student receives the annual $1,500 award. High school students who have been accepted to an accredited university may also apply. Deadline is July 19, 2017.
As I say, you are either a master of money or a slave to it. Financial literacy scholarships bridge the gap between the two by encouraging young people to educate themselves, and others, on personal finance matters. While the award funds have tangible value, the money management skills these students learn are invaluable and will last a lifetime.