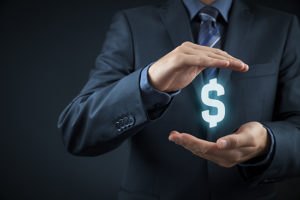 Have you ever found yourself in a tough cash situation in your business? If you have, you are not alone as many entrepreneurs deal with cash flow struggles at some point. In fact, cash flow is often a common theme with the entrepreneurs I mentor. Cash flow doesn't happen by chance. A positive cash flow only happens through careful planning and accounting. Here's how to ensure that your cash flow is managed well, so you can see positive numbers more often.
Review More Frequently
If possible, monitor your sales and expenses every day. Of course, that's not always realistic, but have a plan for regular monitoring. This will eliminate those unwanted surprises that come when you don't have money to cover a bill. You need to monitor these accounts each week. Staying on top of things will help you know when there's a problem you need to address.
Get Serious About Accounts Receivable
I get it. No one wants to be the bill collector. However, if you aren't serious about accounts receivable, you won't be on top of your cash flow. One way to help with this is to know more about your customer's payment habits. This information is available through accounts receivable aging reports. This will give you clear insight into your customer's payment habits, so you can plan for those habitually late payers.
Another important aspect of accounts receivable is getting people to pay their bills quickly, and that requires planning. Here are some tips from the experts at Entrepreneur:
Offer discounts for early payments
Take deposits when orders are taken
Credit check new customers
Send invoices quickly
Require cash payment for habitually late payers
Implementing these strategies for your business will help you see positive cash flow more frequently.
Negotiate with Vendors
If your accounts receivable payments come in onon the 15th of the month, but your vendors want payment on the 1st, you have a timing issue. The California branch of America's SBDC recommends asking vendors for staggered due dates, so you more likely will have the cash on hand to pay your bills.
Is it possible to have positive cash flow consistently? Absolutely! With the right attention and planning, you can see improvements in cash flow for your business. Contact me to learn more about financial planning strategies to improve your business cash flow.