Have you ever experienced great marketing for a product or service only to be disappointed when you experience the real thing? When competing for consumers' attention, it is difficult to cut through the noise. When you solve how to market without hype, your customers will never be disappointed.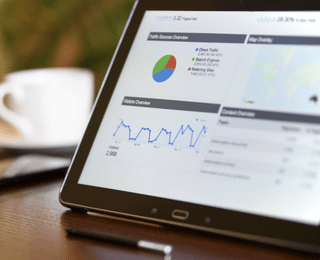 Honor Your Mission
A lot of marketing strategies involve getting in front of as many people with a pulse as possible. The reality is, most of those people won't become your customers if you don't have what they need. Rather than betting on the glitziest, fanciest or most expensive marketing campaign with the widest reach, put your time and money behind the campaign that honors your mission. Be clear in communicating the benefit you provide to the customer and pull more people into your net that want what you have. One of the reasons campaigns don't convert is because they are not getting the attention of THE RIGHT people. Fewer qualified people is always better than more people that clicked on a randomly interesting marketing asset that ultimately did not offer them a solution that they need. Market without hype by honoring your mission.
Be Educational/Informational
If you search the term "life hack" you will get nearly 300 million results on Google. People like when life is made easier. Your business has a solution and your potential customers simply need to be informed. Give them information to make their life easier. Create an association between your brand and reliable information. Creating (good) content establishes instant credibility. Host a webinar, write a blog, publish an article, participate in an interview. Market without hype by always giving information that is valuable to the audience.
Focus on the Client
Does your marketing messaging focus on how great it is, or does it focus on the benefit to the customer? Are your marketing materials filled with hyperbole and superlatives? Are you trying to convince people how great your product or service is or are you sharing with them how your product or service will benefit them? Marketing that authentically and accurately shares the difference consumers will experience will resonate with the right people and they will have reasonable expectation of what it is like to experience your product or service. When you market without hype, you leave exaggeration at the door and you focus on benefits to your customer or client.
Utilize Social Proof to Market Without Hype
When was the last time you tried a product that wasn't recommended by a friend or did not have online reviews? When you are looking for professional services, do you rely only on your own search results or do you poll your network (probably via social media) for their recommendations? Social proof has become a critical part of marketing strategy in today's business environment. Product reviews are 12x more likely to be relied upon than manufacturer/seller provided information. When my mentoring clients ask me to look at their marketing and messaging strategy, I always ask them if they have testimonials that they have permission to share. Testimonials are marketing assets that create validation and that your customers will be able to relate to.
The Takeaway
The difference between hype and marketing is that one creates a disparity between expectation and reality for customers and the other allows customer to make an accurate and informed decision. It is difficult to market without hype when you are product/service focused. When you shift your priority to education, benefits and results for customers, your marketing results and customer retention/referral will improve as you won't run the risk of disappointing the lifeline for your business.