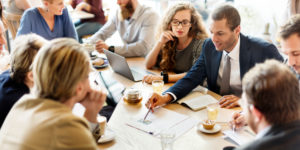 When it comes to New Year's resolutions, I make the same one every holiday season: Support as many entrepreneurs to reach their success goals as I possibly can.
Part of this mission entails staying on top of strategic changes in marketing and PR. If there is an opportunity on the horizon, I want you to be ideally positioned to capitalize on it.
Here are three ways strategic public relations is changing in 2017 that can help maximize your efforts:
The Importance of Authentic Experiences 
Those on the vanguard of PR strategy have long known the power of authentic, emotionally resonant experiences. Leveraging these experiences allows you to create lasting relationships with your clients. A positive emotional response is also a good indicator if a piece of content will be shared within social networks and has the potential to go viral.

In 2017, we can expect the most forward-thinking brands to redouble their efforts to create, distribute and measure these authentic, emotionally resonant experiences.
More Emphasis on Digital
Recently, AdWeek noted that McDonald's plans to "lean heavily" into digital and double the amount of digital marketing content it produces. The burger chain is creating branded Snapchat images, mobile coupon notifications and other forms of digital content in an effort to stimulate customer engagement.
This push is emblematic of a larger movement in PR and marketing toward greater digital engagement. Today, audiences live on their smartphones and social networks. A smart, targeted digital marketing campaign doesn't require massive start-up costs and has the potential to deliver a good return on investment if it truly connects with audiences.
An Integrated Approach
One of the primary goals of public relations is the creation and distribution of compelling content, whether it's innovative ideas by a guest author or press coverage through traditional media. Historically, these functions haven't always occurred in the same shop, as PR departments have often relied on marketers or search engine specialists to optimize content for search.

But today, you are more likely to find greater integration between PR, marketing and search. Greater coordination means search optimization strategies and media placement can be considered at the very beginning of a project. This ensures that PR, search engine optimization and marketing efforts are aligned and optimized for effect.
The Bottom Line
Rapid, technologically-driven change is the norm for PR and marketing. But by staying current on new trends, you can become competitive by effectively promoting your brand and authentically engaging audiences.