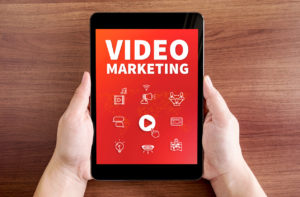 Marketing trends tend to come at us fast and furiously. After all, this is a field that has been utterly transformed by technology, and continues to change on a daily basis. This means the marketing approach you are using today will become stale or outdated much faster than you think. But by keeping a close eye on emerging trends, you will be able to have a highly adaptable and successful marketing strategy.
Here are some of the top marketing trends emerging in 2017.
Tech-Infused Marketing
Digital technology and the strategic use of data have made today's marketing efforts almost unrecognizable from those of a decade or two ago. For example, Red Robin Gourmet Burgers has recently launched a new campaign, "Let's Burger," that will be marketed via TV, digital video and social media to appeal to burger lovers of all ages.
This tech-infused marketing trend will gain momentum in the year ahead, as companies and brands use it to make their campaigns more effective.
More Video
Video has also become more prevalent and is poised to revolutionize the way content is consumed. It is also affecting how marketing campaigns are put together. Studies have shown that video, when integrated in a marketing email, offers a click-through rate increase of 200-300-percent. As brands get more comfortable with video and refine their content, this return on investment will spur an even greater emphasis on visual content. 
The Value of Customer Experiences
Every brand needs to focus on their target audience, but very few make customer experience the center of their marketing efforts. This will change as companies that focus more on experience and personalization carve out a competitive niche. Millennials, in particular, are also receptive to an approach that emphasizes memorable and authentic experiences.
Engaging Content
A few years ago, many companies were in the habit of distributing content with a shotgun approach. The idea was that more activity meant greater engagement. But that simply isn't true. In fact, today's audiences, especially Millennials, want engaging content that goes beyond the surface. To be effective, you have to grab the consumer's attention with meaningful and useful content that is also entertaining.
Looking Ahead

Staying on top of the latest marketing trends will help improve your brand and increase your customer base. It will also help you build a real bond with your clients and forge customer loyalty.
Contact me if you would like to explore marketing opportunities to expand your brand or company's growth.